Patna, (Bihar Times): The Muzaffarpur Institute of Technology would be developed into a model engineering college and students would soon get B Tech instead of B Sc(Engineering) degree.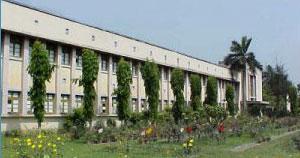 It was on the intervention of the officials of the science and technology department that the students called off their fast unto death. State's science and technology minister, Shahid Ali Khan, also visited the college on Monday. The students were persuaded by the college authorities and the officials of the science and technology department to withdraw their stir as they had held talks with the registrar of the Bhimrao Ambedkar Bihar University on the issue of degree. The University had assured that initiative was being taken to provide B Tech degree to the students. Studnets were on the fast to press their charter of demands, the most important being replacement of B Sc (Engineering) degree with B Tech. The condition of three of them deteriorated a couple of days back.

Khan, who also went to the institute, assured that soon all the vacancies in the college would be filled and there would be no shortage of teachers. Besides, the college laboratory would be equipped with latest gadgets. Approval will also be sought from the Pharmacy Council of India to start B Phamacy course in MIT.

I thanks BiharTimes.com for this piece of News . Its a good news that MIT the foundation of which was laid by Rajen Babu ( Today is his Birth Anniversary ) may become a Model Engineering Institute . This a beautiful spreaded in acres requires little attention from state to become the best in east India . Apart from other Infrastructure any engineering college requires faculties in the ration of 1:15 where many institutes lacks . Governing body is too liberal in states like Bihar where engineering colleges density is very less but making a MODEL INSTITUTE may require a firm attention from officials .

Ranjan Rituraj Sinh , NOIDA
-----------------------------
mukhiya.jee@gmail.com