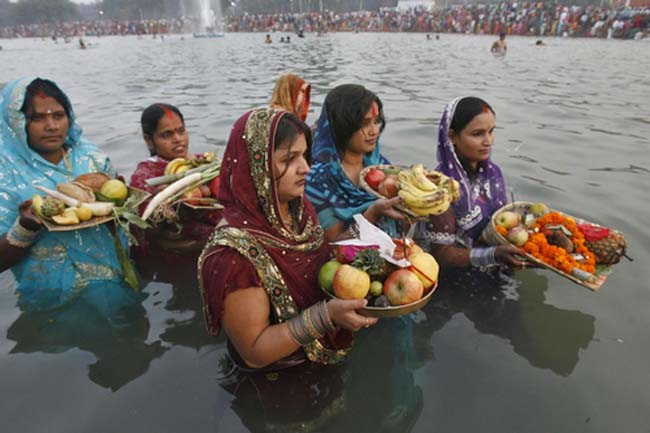 Patna, Aug 5 (IANS) Unlike the southern states where sub-nationalism is relevant due to the number of languages they have, in Bihar, nationalism is more relevant than sub- nationalism.
If you elaborate sub-nationalism in Tamil Nadu, Kerala, Karnataka and Andhra Pradesh, these states have Tamil, Malayalam, Kannada, and Telugu languages dominating and that gives a sub-nationalist experience to those who are the natives of those states.
In Bihar, known as a Hindi heartland state, the Hindi 'Khadhi Boli' is not a spoken language. It has three main languages -- Bhojpuri, Magadhi, and Maithili and other languages surround them.
Hence, there is a clash among the people as per the region and language they speak. This actually works against the value of sub-nationalism and hence the people of Bihar by and large lean towards nationalism.
Bihar has glorious traditions and culture like Jainism, Buddhism, Chandragupta Maurya, Aryabhatta, Nalanda university but they rather have a national impact than a Bihari identity.
Dr Rajendra Prasad, the first President of India, also has a national stature rather than Bihari. A similar status is accorded to later leaders like Jaiprakash Narayan and Karpoori Thakur rather than projecting them as Bihari pride.
The political movements were always over social issues in Bihar right from the non cooperation movement to the Sampoorna Kranti movement, Mandal commission and Ram Mandir movement (Kamandal politics). People were connected with them but on a temporary basis. As a result, they had no impact on society in the long run.
In Bihar, the caste factor dominates everything. In the 1990s, a large number of bloody clashes took place between the upper and lower castes. The political parties generally planned their strategies as per the caste equation such as MY (Muslim-Yadav), Luv-Kush (Kurmi Koiri or Kushwaha), EBC, Dalit, Mahadalit. The people are involved in caste equations; in that case, who talks about sub nationalism and even nationalism?
Bihar is a state where migration takes place on a large scale. It is known as a labour supplier state. If people have no jobs in Bihar, they have to depend on other states to earn their livelihood, then why will they think about sub nationalism?
The people of Bihar are deprived of the basic facilities even 75 years after independence. The people's first priority is to earn and fulfil their daily needs. The challenge of earning their daily bread is more important for them than thinking about sub nationalism.
The current leaders of Bihar like Lalu Prasad Yadav and Nitish Kumar failed to make any policies which work as a driver to enhance the sub nationalism value.
Recently, Nitish Kumar amended the recruitment policy for teachers in the state by opening the gates for job aspirants from the rest of the country. Such a move cannot create sub nationalism in the minds of the common people of Bihar. They would always think that their rights are being snatched away and are being given to the people of other states. In that case too, why would people think about sub nationalism when the state government is not thinking of the people of their own state?
Bihar Education Minister Prof Chandrashekher had given a public statement defending the move of the Nitish Kumar government to recruit teachers from other states. He said that the students of Bihar are less knowledgeable in maths, physics, chemistry, and English. These statements also had a negative impact on the common people.
Of late, Bihar is looking for a symbol which could trigger sub nationalism among the people. Chatth Puja is one of them which has wide acceptance across all sections. The Bihar government also promoted Madhubani or Mithila painting, Makhana industries and Litchi farming but they belong to one particular region.