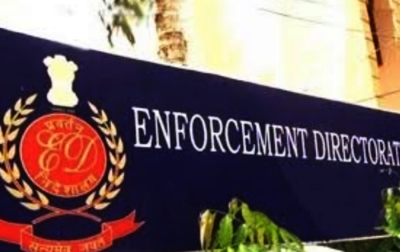 New Delhi, Nov 11 (IANS) The Enforcement Directorate (ED) on Saturday morning arrested Amit Katyal, promoter of AK Infosystems, in alleged land-for-job scam case.
He was detained after questioning on Friday night in connection with the case.
Katyal's premises in upscale south Delhi's New Friends Colony was declared as an office of AK Infosystems but is being used by RJD leader Tejashwi Yadav as residential premises.
The ED on July 31 this year attached six immovable assets having book value of Rs 6.02 crore belonging to RJD leaders Rabri Devi, Misa Bharti (daughter of Lalu Yadav), Vineet Yadav (husband of Lalu's daughter Hema Yadav), Shiv Kumar Yadav (father-in-law of Hema Yadav), A B Exports Pvt Ltd and A K Infosystems Pvt Ltd., both companies owned and controlled by family members of Lalu Prasad Yadav, under the provisions of PMLA, 2002 in the Railway job for land scam.
The properties attached include the residential premise situated at D-1088, New Friends Colony, New Delhi owned by A B Exports Pvt Ltd. Two land parcels situated at Mahuabagh (Danapur), Patna of which one each is owned by Rabri Devi and AK Infosystems Pvt Ltd, have also been attached.