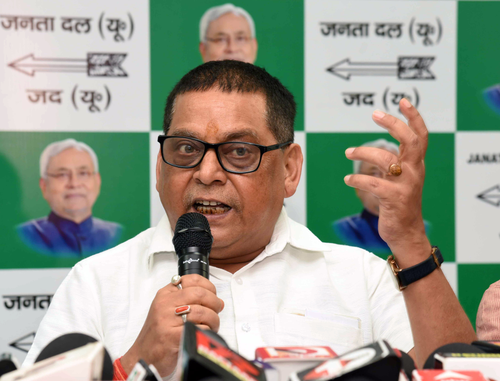 Patna, Nov 12 (IANS) JD-U MLC Neeraj Kumar said that Prime Minister Narendra Modi is "pricked" by the good works of Bihar Chief Minister Nitish Kumar.
"Chief Minister Nitish Kumar has done many good works including the caste, social and economic survey... BJP tried to stop the caste-based survey. If you (Prime Minister Modi) love Dalits, the way Bihar has increased reservation for SCs and STs, you should do the same in the country. You are the first Prime Minister in 70 years who has not conducted a census in the country," he said.
"I want to ask Prime Minister Modi to reply why you have not invited Ram Nath Kovind Ji in the ceremony to lay the foundation stone of the new parliament. At that time, he was the President of India. Why have you not invited President Draupadi Murmu in the inauguration of the new parliament building. Bihar has started the caste and economic survey and its effects are visible in the entire country. Thus, you are pricked, sometimes in Madhya Pradesh and sometimes in Telangana," Kumar said.
The JD-U MLC was reacting to Prime Minister recent remarks against Nitish Kumar during a public rally in Telangana.