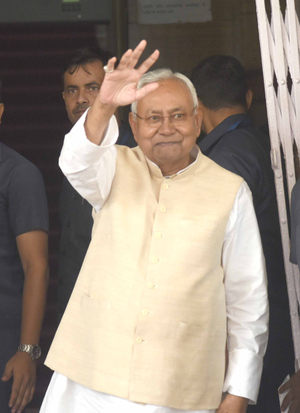 Patna, Nov 14 (IANS) Following controversies of the Chief Minister Nitish Kumar in the recent past, the Bihar government has restricted media persons for the covering the events of the Chief Minister.
On Tuesday, on birth anniversary of first Prime Minister Jawaharlal Nehru, the Bihar government completely banned the media coverage of the event where the Chief Minister had come to pay his tributes.
The Chief Minister, after seeing the media persons, also maintained distance and when he saw media persons, he joined his both hands and shook his head.
Recently, the Chief Minister has given anti-women and anti-Dalit remarks during the winter session in the assembly following which he became target of opposition parties and also hit the headlines.