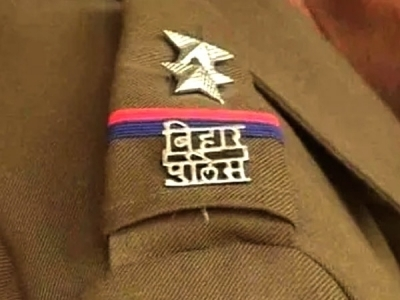 Patna, Nov 14 (IANS) A police sub-inspector was killed and a home guard jawan critically injured after a tractor transporting illegal sand mowed them down in Bihar's Jamui district on Tuesday.
Prabhat Ranjan, the sub-inspector of 2018 batch who was part of a drive against sand mafias in the district, was patrolling in the area under Garhi police station when a sand-laden tractor rammed him and home guard Jawan Rajesh Kumar Saw with an aim to kill them.
"Our police team headed by SI Prabhat Ranjan was on patrol when they saw a tractor laden with sand coming at high speed. When they signaled to stop the vehicle, the driver mowed them," said the official spokesperson of Jamui police station.
After the incident, the driver of the tractor left the vehicle on the spot and escaped. "We have identified the driver. He will be arrested soon," he added.
Earlier on November 1, sand mafias mowed a police constable under a tractor in the state's Aurangabad district. The incident occurred at a time when a team of Khaira NTPC police station learnt that mafias were illegally transporting sand through tractors.
That incident had taken place when an input of illegal transportation of sand was received by SI Rajesh Kumar of Berum police outpost.
He alerted the SHO of Khaira NTPC and accordingly a team put barricades at Madhepur village on Kanker road.
When a speeding tractor laden with sand approached, home guard jawan Rajaram Mahto signaled the driver to stop the vehicle. Instead of stopping, the errant driver sped away and mowed down Mahto.