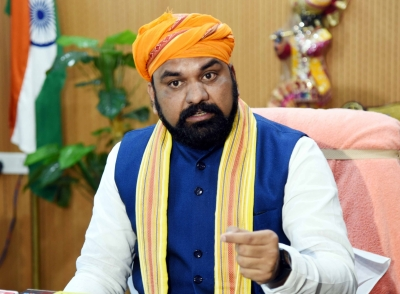 Patna, Nov 13 (IANS) Bihar BJP President Samrat Choudhary said on Monday that Chief Minister Nitish Kumar is now an elderly person who needs to take rest.
"The way Nitish Kumar humiliated former Chief Minister and Dalit leader Jitan Ram Manjhi in the Assembly besides making sexist remarks in the House is highly condemnable and unfortunate. He is an elderly person now who needs rest," Choudhary said.
"Nitish Kumar is humiliating Dalits and women while Prime Minister Narendra Modi is giving respect to every section of the society. The PM is concerned about the Dalit community which is reflected through his speeches in Telangana and at other places," Choudhary said.
Meanwhile, JD-U MLA Gopal Mandal said: "Jitan Ram Manjhi lost his consciousness. His mind is not working. He was in politics, but not now. When he was the Chief Minister, I did not go to his office and was not called for any work.
"Nitish Kumar has given respect and reservation to the Mahadalit community. Manjhi is not a Mahadalit leader. Nitish Kumar made him the CM and what he did to him everyone knows."