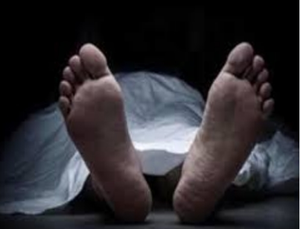 Patna, Nov 17 (IANS) Sand mafias of Jamui seem to have no concern for people on the roads, with an over-speeding sand-laden vehicle mowing down a youth on Friday - the third such incident in the last four days.
The latest incident was reported from Jinhara Bazar on Kohbarwa-Jhajha road in the morning when a speeding truck laden with sand mowed down Sachin Turi, who was on the way to the local market, and sped away.
Following the incident, local residents assembled at the place and protested against the incident. They have demanded the arrest of the errant driver.
On Tuesday, SI Prabhat Ranjan and home guard Jawan Rajesh Kumar Saw, deployed at Garhi police station in the district, were mowed down by a speeding tractor laden with sand.
A police team at the barricades on Chanwar bridge signalled the tractor to stop for checking. But, instead of stopping the vehicle, the tractor driver mowed them under the wheels. While the SI died on the spot, Saw was critically injured.The tractor driver fled from the spot leaving the tractor abandoned some distance away.
On November 15, a speeding truck mowed down two teenagers in the same district.While Aayush Kumar,18, died on the spot, his friend Rakesh Kumar was critically injured.
The incident occurred at Dadpur-Kabar main road at Machindra village under Jhajha police station in the district. Aayush, along with his friend, were on the way on a bike to a nearby computer shop to repair his laptop when a speeding truck mowed them down near the village. The driver sped away from the spot and finally left the vehicle abandoned at the railway crossing as it was shut to let a train pass.