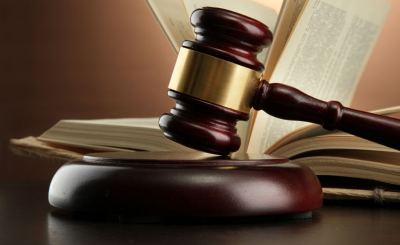 New Delhi, Nov 16 (IANS) A Delhi court on Thursday extended the Enforcement Custody (ED) of Amit Katyal, promoter of AK Infosystems, who was arrested last week in the alleged land-for-job scam.
Katyal has been alleged of acquiring several lands from aspirants on behalf of the Rashtriya Janata Dal (RJD) chief and former Railways Minister Lalu Prasad Yadav.
He was first detained and later arrested by the financial probe agency on November 11 under the provisions of the Prevention of Money Laundering Act (PMLA).
On Thursday, Special Judge Geetanjali Goel of Rouse Avenue Court sent Katyal to ED custody till November 22, on expiry of his earlier two-day remand.
Katyal's premises in upscale south Delhi's New Friends Colony was declared as an office of AK Infosystems but is being used by RJD leader Tejashwi Yadav as residential premises.
The ED on July 31 this year attached six immovable assets having book value of Rs 6.02 crore belonging to RJD leaders Rabri Devi, Misa Bharti (daughter of Lalu Yadav), Vineet Yadav (husband of Lalu's daughter Hema Yadav), Shiv Kumar Yadav (father-in-law of Hema Yadav), A B Exports Pvt Ltd and A K Infosystems Pvt Ltd., both companies owned and controlled by family members of Lalu Prasad Yadav, under the provisions of PMLA, 2002 in the Railway job for land scam.
The properties attached include the residential premise situated at D-1088, New Friends Colony, New Delhi owned by A B Exports Pvt Ltd.
Two land parcels situated at Mahuabagh (Danapur), Patna of which one each is owned by Rabri Devi and AK Infosystems Pvt Ltd, have also been attached.
"The registered address of the company is D-1088, New Friends Colony, New Delhi, which is the house belonging to Lalu Prasad Yadav and his family members. Several other lands were also acquired by Amit Katyal in the said company in return for giving undue favours by Lalu Prasad Yadav when he was minister of railways," the agency alleged in a statement issued on Monday.
After acquiring the land, it said, shares of the said company were transferred to the family members of Lalu Prasad in 2014.
The Delhi High Court, earlier this month, declined to provide relief to Katyal seeking a copy of the Enforcement Case Information Report (ECIR) in a money laundering case, saying that it cannot impede the investigative process of the ED at the stage of summons issuance under the PMLA.
Justice Swarana Kanta Sharma had dismissed Katyal's plea. Katyal had sought the quashing of the ECIR and a summon issued by the ED and wanted to prevent the probe agency from taking any coercive action against him, including further investigation in the money laundering case.