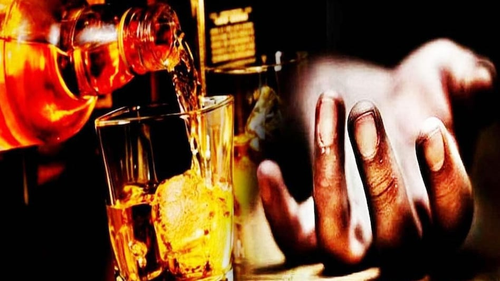 Patna, Nov 20 (IANS) At least five people were killed in a suspected hooch tragedy in Bihar's Gopalganj district in the last 48 hours. However, the district administration has claimed that they died of different reasons.
Bodies of four were already cremated by their families while one has been sent for the postmortem and its reports are awaited.
The incident occurred at Bahrampur, Sirsa, Maanpur and Bamo village under Baikunthpur police station area of the district.
The deceased have been identified as Suresh Ram, Tinku Ram, Rohit Sharma, Jhagdu Rai, and Sikandar Shah.
"They died between Saturday evening and Monday afternoon after consuming spurious liquor. The officials of the district administration are threatening the families of the deceased to send them to jail on the charges of their alleged involvement in liquor operation and have already cremated four bodies," BJP state general secretary and former MLA Mithilesh Tiwari said.
Meanwhile, District Magistrate Naval Kishore said: "The deceased are from different villages and died due to different reasons. One of them was living in Pune and had come home recently. He was having some abdominal ailment. We have sent his body for postmortem to ascertain the reason for his death."