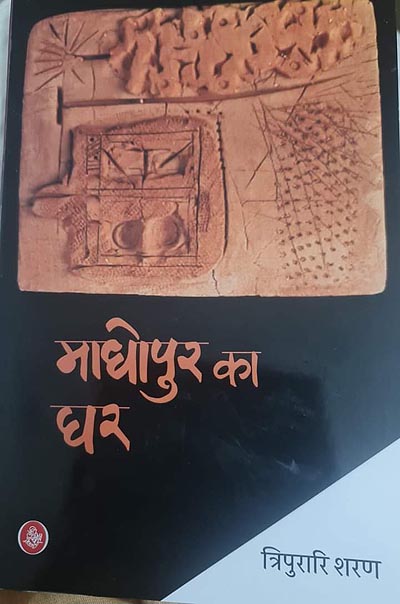 Have you ever met a dog barking history and sociology?
Meet Lora—the she dog! She tells the history of about 100 years encapsulating three generations in pre-British and post-British India with the sensitivity of a social psychologist.
Lora is a pet canine and key character in Madhopur ka Ghar –a novel in Hindi authored by senior Indian Administrative Service (IAS) officer of Bihar cadre, Tripurari Sharan and published by Rajkamal Prakashan . It's not easy to present a dog as a storyteller but Sharan has done it with felicity. And that's what makes the novel, set in the planes of north Bihar, unique.
Lora ka Akhyan—Lora's narrations—are cardinal chapter in which Lora begins detailing her experience with Baba (grandfather) and her master and Dadi (grandma). Baba is a reasonably educated person whose journey begins as a teacher at a 'Delinquents' Home' in the sylvan hills of Hazaribagh in British India. Dadi is a finicky housewife of an old man with feudal upbringing but having taste for modernity and inclusiveness within the limitations of that era.
Baba loves Lora and respects Dadi. He goes out on work and meets his friends. Dadi lives at home; she too has a small community around her to talk to and mingle with. The life and litany of Dadi and Baba is the staple of 'Lora ka Akhyan' that the dog narrates in detail.
Initially, the story gives the impression that it's a folktale involving the enchanting tales of typical Baba, Dadi, uncles, aunts, animals and birds that have usually been the part of India's joint family system. But as the story progresses it delves deep in the struggle of the people of three generations. It narrates the saga of displacement, deprivation, poverty, disparity and untouchability in a vivid style.
Despite most of the objectionable social practices that divide the people and fuel constant conflict among them that the novel reflects with due literary panache, what it also reflects with equal diligence is the spirit of co-existence that keeps them together for generations. The hallmark of the novel weaved in simple words and plain sentences is that it tells the saga of conflict and co-existence with a sense of dispassion and neutrality.
For instance here is the story of illiterate, poor, and landless villager Zahoor Mian: Devoid of means to meet his and his mother's basic necessities Zahoor goes out to Calcutta—now Kolkata-- to earn his living. He has left behind his emaciated mother at his ramshackle hut. He himself lives in a small sack that's an abode of a dozen of other cotton mills' labourers in the city
Life is hard for Zahoor and other migrant workers but they have solace in earning the pittance that helps them keep their body and soul together and the home fire burning at their village. The remittance sent by Zahoor to his mother on the gap of a few months is the only source of money to her mother battling hard in the vice-like grip of money lenders.
The other day he receives a postcard from his mother and gets it read by one of his literate friends. His mother has explained about an excruciating pain in her knees that has debilitated her beyond recovery.
The letter has mentioned about the 'Doctor Saheb'—a third generation zamindar and owner of Bishunpur haveli—who has counselled Zahoor's mother to call her son back on the promise that he would pay good money to Zahoor for looking after his property at the village.
Zahoor comes back and becomes a manager at Doctor Saheb's haveli. Here Zahoor as his name suggests is a Muslim youth. The Doctor Saheb, an upper caste Hindu, has appointed him on wages. But the relationship between the master and the manager is not constricted to that of work and wage.
Zahoor becomes a part of Doctor Saheb's family. He might not be sharing lunch and dinner with the family members at the same table but serves as an avuncular uncle/brother to the children singing the song and sharing stories of Mela—a film that he had watched in course of his Calcutta sojourn.
The reader can find the element of coexistence in the saga of Zahoor, Doctor Saheb and the latter's children playing in the mango orchard that laces the narrative with the local flavour and aroma.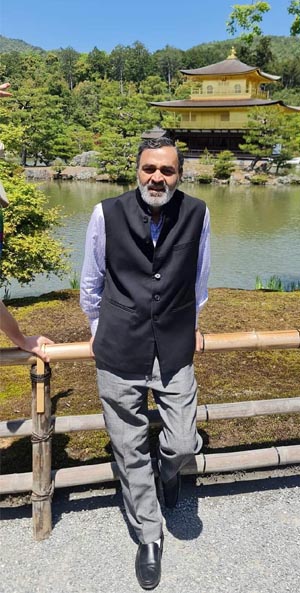 My only criticism of the book and that's a minor one is that the writer has groomed Lora into a magnificent story teller but has stripped her off her own characteristics of a canine. Had the author retained the canine features of Lora the book, probably, would have been as fascinating for the children as it is for the young adults and seniors.
Still it's a must read work. For me it was unputdownable. It ended my drought of reading Hindi books. I had read a Hindi novel after years. And let me be honest in admitting that I couldn't put it down before completing it.
Sharan, a former chief secretary of Bihar, is Information Commissioner of Bihar government, as of now. Despite his demanding schedules he has retained his flair and creativity. Wish him to write more books in the months and years to follow.
(*Nalin Verma is a senior journalist, media educator and independent researcher in Social Anthropology )